Marine Transmissions, Engines & Parts For Sale
Marine Transmissions – factory reconditioned and tested. Engines, Transmissions, PTO's etc. can also be supplied on a service exchange basis. We also stock a comprehensive range of second hand parts. Full list coming soon, or contact us to find out if we have what you are looking for.
FOR SALE Yanmar 6LYA-STP engine
272 kw (365 hp) @ 3300 rpm, with KMH61A 2.04:1 gearbox.
Approximately 120 hrs work when removed from vessel
$25,000.00 plus GST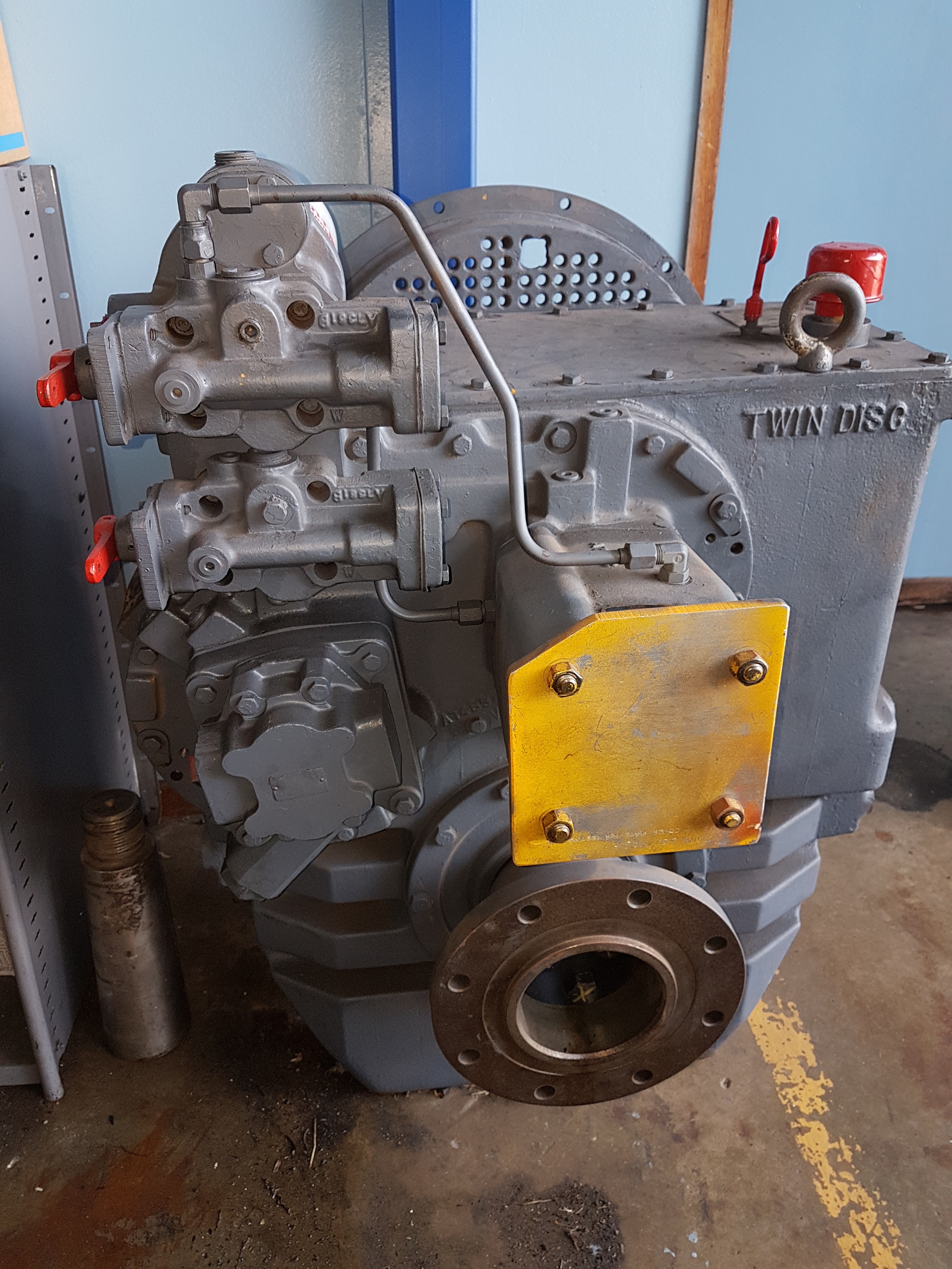 FOR SALE Twin Disc MG516 6:1 gearbox with hydraulic PTO
Rebuilt to factory standard. No input coupling.
Exchange price $28,000.00 plus GST